Fr. Donald Calloway, MIC
2022 - Keynote Speaker
Watch Fr. Calloway's Keynote Talk
Fr. Calloway, is Vicar Provincial and Vocation Director for the Marian Fathers of the
Immaculate Conception. He is the author of 15 books, including Consecration to St. Joseph: The Wonders of Our Spiritual Father.
He is a well-known conference speaker on Divine Mercy, the Blessed Virgin Mary, and St. Joseph, and speaks passionately about these topics in his moving conversion story.
He leads pilgrimages to Catholic shrines around the world and resides at the Marian House of Studies in Steubenville, Ohio.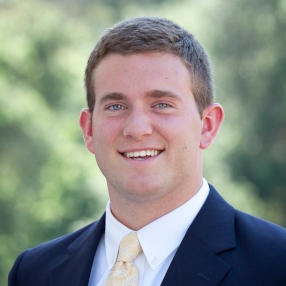 Mr. John Jost
2022 - Special Guest
John is the Associate Director of Admissions for Thomas Aquinas College and has worked in higher education since the founding of the College's New England campus. Before this, he worked in Chicago for several years as a business consultant for a fortune 500 company.
John grew up in Algonquin, IL and was a state champion swimmer for the state of Illinois. Though he could have pursued swimming scholarships at numerous Colleges, he instead chose to attend Thomas Aquinas College, and graduated in 2017.
He now speaks on the importance of Catholic education and the impact it has had on his life, and how it could change the world. He now resides in Massachusetts and is married with two kids.
Need a reminder for next year's Breakfast?